A firm's raw material sourcing knowledge can be a strategic resource. China is notably a vast country with a fantastic workforce that ensures several products can easily be exported at affordable rates. Importing building materials from China comes with several benefits' dependent on your personal or business needs.
For building materials from China, the wholesale marketplaces offer unbeatable value for money in terms of quality, varieties, and affordability. Businesses and individuals are open to making such imports around the globe, in addition to several customizable options as well.
In China, the manufacturing centers for different building materials are classified by the city. You can find a town famous for its ceramics manufacturing base, while the other is famous for its lighting manufacturing base.
Alongside this consideration, come others which are essential for businesses/individual to consider before buying building materials from China. Several factors and variations, ranging from government laws to product quality, may occur towards such purchase. Thus, it is essential to check this 6 Important Considerations before making that purchase.
6 Considerations to Purchase Building Materials from China
Major City and it's Popular Products.
Quality Control Inspections.
Factory Audit and Supplier Audit.
Government & Trade laws
Production Monitoring.
Request for Quotation (RFQ).
The World's Best Grammar Checker
Major City and it's Popular Products.
Do you have some Building Materials in mind and wish to find where in China to buy them? Well, some major cities like Foshan and Guangzhou are popular locations for buying building materials in China. In these locations come several wholesale markets that offer building materials at fantastic rates. Buyers also get a comprehensive range of building materials from these wholesale markets in China. These one-stop shops for building materials from China offer all you need.
In today's extremely competitive marketplace, it is essential to build a partnership base with vendors that matches all aspects of your requirements, from quality and design to product delivery necessities. The list below shows 6 major wholesale markets to check out for building materials:
Anhua Decoration Material City: Located in Guangzhou, the building materials marketplace covers around 60,000 square meters while housing over 1,000+ shops that offer products ranging from doors, kitchen, lighting, plugs, sanitary wares, walls, windows, and more in rich assortments.
Casa Ceramics and Sanitary wares Mall: The all-inclusive mall provides a one-stop procurement hub for top-quality building materials China ranging from architectural ceramics, hardware, sanitary ceramics, sanitary ware, and water accessories.
China Ceramic City: The China Ceramic City takes up 3,000 square meters as well as housing over 100+ renowned brands from China and abroad. It is a beautiful ceramic wholesale market, and you cannot afford to miss it if you seek ceramics products.
Huayi Decoration Materials City: The enormous mecca delivers a wide range of building materials China that include doors, lighting, wallpaper, windows, and other items for construction and renovation services.
Guangdong Decoration Material Market: This marketplace is also filled with an extensive range of decorative materials on display. The marketplace takes up over a million square meters that house 1,000+ booths.
Wuzhou Decoration World: The assortment of decoration materials available in the Wuzhou Decoration World is so extensive that it covers all construction material types that you may seek. It's a one-stop-shop to always check out.
You can get better by learning these Advanced Sourcing Strategies from China . which focuses on the basic sourcing strategies needed to save time, reduce errors and enjoy the sourcing experience.

Quality Control Inspections.
There are several cases of reports concerning received units not matching what was paid for/ requested. Such instances where the groups arrive and do not match your request is all down to the Quality Control Inspections employed. Once you find a product you like, the next step is to make inquiries about the quality level and material type used by the vendor/producer. Incorrect specifications are also a possibility.
Once you consider shipping a product in volumes, irrespective of either small- or high-volume, Quality Control Inspections are vital steps to consider. Quality Control Inspections can start with creating a good relationship with prospective suppliers.
For building materials from China, it is always advisable to settle with a brand that is fully established and open about the quality control system in use. Also, dealing with manufacturers and suppliers who offer performs product inspection and testing, alongside a proven order consolidation system, becomes necessary for quality assurance or willing to collaborate with companies like HQTS for quality inspections.
The possibilities of having suppliers replace any damaged units are usually on the low side. Creating a relationship founded on trust would be beneficial during an inspection of shipment.
Factory Audit and Supplier Audit.
Seeking full evaluation via factory audit and supplier audit remains a vital consideration. For the most evaluation process, the essential measures for assessment are facilities, records, policies, and procedures. These assessments are integral to verifying a factory's ability to deliver dependable quality on its products over time. To manage these issues you can use established companies like HQTS for Factory Audits & Supplier Audits, assess vendor capability, performance, and quality standards. HQTS conducts factory and supplier audit assesses are facilities, policies, procedures and records that verify a factory's ability to deliver consistent quality products over time, rather than at one given time or only for certain products.
These factory audits and supplier audits provide you with a detailed analysis of the condition, strengths and weaknesses of your supplier. This service can also help the factory to understand areas requiring improvement to better meet the buyer's needs, hence, working towards strategically developing supplier for a long term relationship.
Some significant areas and processes solved by this consideration include Facilities Condition, Personnel, Process Control, Product Control, Quality Management System, and Quality Manufacturing Practices.
Government & Trade laws
Most countries provide strict rules and regulations that guide both import and export trades. These rules also apply to the construction of new buildings alongside other significant renovations. These regulations are put in place to guarantee public safety.
For building materials, these Government & Trade laws are created to limit the use of hazardous materials and substandard quality of construction. Every nation has precise specifications, standards, and rules guiding building materials. Also, other regulations are in place to guide building developers in making both sites and materials undertake different compliance tests.
For example, in the United States, there are several federal and state regulations guiding imports and exports of a variety of building materials. So, it is essential to be aware of them so as not to violate any state or federal rules.
Some laws may require much harder requirements and heftier penalties when likened to federal regulations. In the U.S., some notable Government & Trade laws to look out for, especially in deciding the quality of building materials in China to get includes:
International Building Code: This code is created by the International Code Council (ICC) with provisions proposed to protecting public health and safety. The International Building Code also aims to avert pointless prices as well as preference towards the use of specific materials. A unique approach towards the construction of these codes also applies to most structures with references to other laws like the National Electric Code. Some notable aspect the International Building Code covers include:
Building heights and areas
Building occupancy classifications
Fire protection systems
Foundation, wall, and roof construction
Interior finishes
International Fire Code (IFC): The model code delivers minimum safety rules for existing and new structures. The IFC provides laws that guide life protection, curbing potential hazards, preventive and protective steps. If the building material is deemed non-compliant, then such violation may lead to fines or more sanctions.
Energy Codes: The implementation of the energy codes is intended to focus on rules that guide producing and or importing energy-efficient materials. The energy codes cover plastic insulating materials employed in commercial and residential use. The two primary building energy codes operated in the US include:

American Society of Heating, Refrigerating, and Air-Conditioning Engineers (ASHRAE) Standard 90.1.
International Energy Conservation Code (IECC).

The United States Environmental Protection Agency (EPA): The EPA codes are created to protect environmental and human health. EPA is also in control of regulating the distribution, manufacturing, and processing of chemicals related products. EPA also employs the use of fines, sanctions, and other procedures.
Production Monitoring.
For Production Monitoring, it starts with the identification of certification or registration owned by the building materials China company. These details can be found on the business license (also on the company's AIC sites' information list). These details also show if you are dealing with a legitimate manufacturer and their capabilities towards the terms of production.
China features several world-class manufacturers who employ several Production Monitoring and quality management systems that stick to ISO 9001 standards. Checking for these standards aids customers have an idea about the quality of products to expect along with filtering the actual manufacturing company from traders.
Check the manufacturer's record. Although a little bit tasking, however, there are agents available to help buyers translate and interpret such documents.
To guarantee merchandise quality, it is also advisable to perform quality inspections on all products you intend to buy (Check Broker/ ASA sourcing).
Check for the quality management system employed for the building materials from China.
Request for Quotation (RFQ).
After all, checks are completed, and you are sure about the building material's quality, and the supplier also fits your demand, the next step is to Request for Quotation before you purchase any building materials in China.. The RFQ ensures fruitful discussions and negotiations become much smoother. The use of RFQ ensures you get every detail is well-defined and clearly stated. The following information should be contained within the RFQ discussion with the supplier includes:
Minimum Order Quantity (MOQ): The MOQ indicates the least number of quantities practicable for both parties. It makes part of the first discussion as the MOQ differs for suppliers and the type of building materials from China as well.
Payment Terms: Some suppliers may agree to alter payment terms as the deal progresses; others may ask buyers for complete payment upfront.
Sample Pricing: The sample price gives the price of a sample order, which is usually offered before the commencement of bulk orders. Depending on the suppliers, you may get samples for free or with an attached fee.
Production Pricing: The production pricing takes a significant area of the discussion between buyers and sellers. The price ranges for the number of quantities you wish to order, so there's a possibility for negotiation. Having a clear representation of costs and discounts would further guide you through the deal.
Turnaround Time
The aspect of always timing a critical factor in exports and importation, especially when you plan to use shipping for delivery. The delivery time usually varies base on your location and the location of the buyer in China. It is a crucial factor to put into consideration when you plan to order building materials in China.
Microsoft Project® Training
In Conclusion.
China is transforming the international market into a more open market system that is economically wise to meet the demands of clients. Also, China's impact on the global economy is undisputable as almost all products make use or involve its massive population and healthy economy to obtain reasonable pricing for several products. However, you should be mindful of these procurement problems while considering purchasing building materials from China.
In areas of construction and technology, China remains a key supplier with no signs of slowing down anytime soon. To get building materials China, you are open to limitless possibilities in terms of quality, price range, and delivery options. The opportunities are boundless, and maintaining due diligence would help you attain the very best product.
If you think there are other considerations we should include before we purchase building materials in China, please leave your thoughts in the comments box.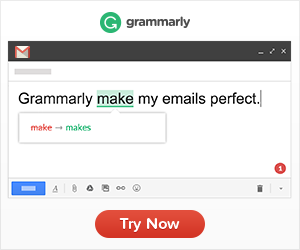 Recommended Reading to learn more about Building Material from China:
Disclaimer: This blog is sponsored by HQTS, who is a leading global service provider in quality assurance.